Edward Rowe, Aussie Cycling Champion

Anyone of us with the slightest of sporting interests will I'm sure be aware that Australia is a nation bursting with sporting pride and rich in sporting achievement.

But did you know that one of our own Australian Oliver descendants was a talented athlete?, and more than worthy of mention in the context of his nations sporting talent and achievement.

This article tells a little about the life of Edward Thomas Oliver Rowe who was born in Birmingham, England, on July 26th 1922, the son of Edward and Caroline Rowe (nee Oliver, see photo to the right). Caroline was born in 1885 the sixth child of Thomas Oliver who was born in Stonesfield in 1847 and it was Thomas who left his rural Oxfordshire homeland and moved to the more industrial midlands of the 1860s where we worked as a Porter and later married Caroline Henson in 1873.

In 1923, Edward, Caroline, and their three children Olive aged 7, Doris aged 6 and Edward aged just 1, emigrated to Australia departing aboard the SS Berrima on the 15th November bound for Melbourne. Soon after arriving in Australia another son was born, Ronald, completing the family.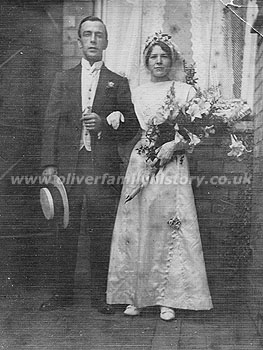 As Edward grew up he was a bright boy with an interest in many sports, but in particular he had a passion for cycling and running.

During the late 1930's Edward was active within the Footscray Amateur Cycling Club, a club which still operates today and is one of the oldest and most respected cycling clubs in Victoria. The club itself is believed to have been formed in 1894 when cycling first started to become popular in Australia.

Although no dates or names are included this link gives a pictorial insight into the cycling club of years gone by, potentially including scenes which would have been familiar to Edward, link.

Edward was clearly a very skilled cyclist and he won the prestigious club championship at least once, in 1939. In fact, as a lasting reminder the clock which he won in 1939 still exists today and is in the caring hands of Carole, his niece and goddaughter.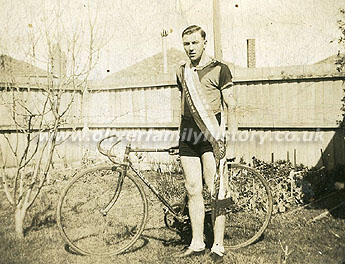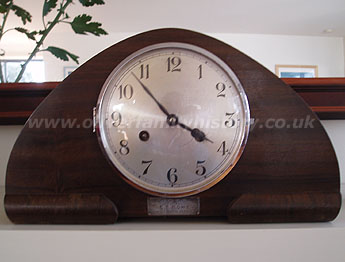 Edward was also a talented runner and in 1942 he was in training to compete in the Stanwell Gift, Australia's oldest and richest short distance race. The 120 metre grass sprint race has been competed since 1878 and has only ever been cancelled during the WWII years. This fact is not insignificant for Edward as not only did it mean that he did not compete as planned in the 1942 race, but more significantly his enlistment into the War effort would ultimately bring about the sad and premature end to this young mans sporting potential.

Edward enlisted in the 2/12th Australian Infantry on the 24th January 1942. In August of 1942 he entered the battleground at Milne Bay in Papua New Guinea where he and the 2/12th mounted a successful counter-attack against Japanese invasion forces. In early January 1943 the battalion entered its most bitter and costly battle of the entire war; Buna and Sanananda. A mighty battle at Giropa Point on the 1st January alone saw the battalion suffer 63 casualties and 122 wounded. Between the 9th and 21st of January the battalion bravely fought Japanese forces in horrendous swamp conditions around Sanananda which cost another 61 lives. Tragically, Edward was one of these 61 and he was shot and killed by a sniper's bullet on the Sanananda track whilst on patrol on January 18th 1943, he was aged just 20.




Edward is buried at Bomana War Cemetery, Port Moresby, Papua New Guinea. The above photograph was taken by his parents and reads 'Not one day do we forget you, in our hearts you are always near'. Like so many parents, Edward and Caroline never truly came to terms to with their loss.

Of course, Edwards death illustrates bitterly the cruelty of war, but this article is equally as much about remembering, sharing and celebrating Edwards sporting passions and achievements, and doesn't it say something quite remarkable about this young man that he was prepared to put aside all of his own personal goals and ambitions and serve his country and contribute to making a better and safer world for all - E.T.O.Rowe, lest we forget.
All photographs kindly shared by Carole Brinsmead.